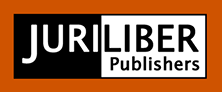 November 16, 2021
---
October 1, 2021
Orders After Litigation is Over
---
August 11, 2021
Discoverability for Limitation Periods
---
August 5 , 2021
---
June 7 , 2021
---
May 17 , 2021
---
April 15 , 2021
Death and After-Life of Contingency Agreements
---
February 22 , 2021
---
February 2 , 2021
---
January 4 , 2021
---
December 10, 2020
Traps and Confusion in Service Times
---
November 24, 2020
---
October 2 , 2020
---
August 4 , 2020
---
July 21, 2020
---
June 29, 2020
---
June 29, 2020
---
June 22, 2020
Assets as a Test for Security for Costs
---
June 19, 2020
---
June 11, 2020
Cross-Examining Child Witnesses
---
May 20 , 2020
---
May 13 , 2020
Vexatious or Self-Represented Litigants
---
January 7, 2020
---
December 20 , 2019
Electronically Navigating the
Handbook
---
October 7 , 2019
---
July 29 , 2019
---
May 7 , 2019
---
March 18 , 2019
More Dangers in Oral Fee Agreements
---
February 11 , 2019
---
January 9 , 2019
---
November 30, 2018
European Court Helps You Twice?
---
November 23 , 2018
---
November 16 , 2018
---
October 30 , 2018
---
July 17 , 2018
Loopholes in Enforcing Settlements
---
May 7 , 2018
Enforcement of Procedure Rules
---
April 16, 2018
Limping Lawsuits are Often
Doomed
---
April 3 , 2018
Court of Appeal Tips for
Summary Decisions
---
March 19, 2018
Serious Dangers in Chambers
Applications
---
February 13 , 2018
---
December 18 , 2017
---
September 15 , 2017
---
July 4 , 2017
---
June 14 , 2017
Why Don't Your Clients Settle?
---
June 5 , 2017
---
June 5, 2017
Personal Costs Against
Solicitors
---
April 26, 2017
---
April 11, 2017
Dismissal for Want of
Prosecution
---
January 6, 2017
---
December 15, 2016
---
November 23, 2016
Welcome

Côté's Commentaries
© J.E. Côté 2016-2021
Any litigator who is likely to become involved in injunctions would benefit from reading a recent Queen's Bench decision. For one thing, injunction issues are often emergencies with limited time for research.
The decision discusses a number of categories and how to distinguish them:
meeting the necessary requirements for an injunction vs. judicial discretion to refuse an injunction,
final or permanent vs. interlocutory injunctions,
whether distinction #2 refers to the test, or refers to the evidence heard or whether there has been a trial (or full determination of the issues),
mandatory vs. prohibitive injunctions, and how elusive this distinction can be at times,
how # 2 and # 4 interact.
The decision seems to criticize the need for stronger evidence to get a mandatory injunction. That may be academic, as the Supreme Court of Canada supports that need.
If some of these 5 distinctions are forgotten or not understood, things can seem very confusing. Or lawyers or judges may misstate basic rules.
The case also shows how one can become confused where the injunction sought is not about the substantive rights of either party, but about procedure along the way in a dispute. To take an imaginary example, the basic ongoing dispute is whether the ditch which you have started to dig is on my land, or is protected by an easement. But the fight at the moment is whether to give an injunction against keeping or destroying surveyors' pins and written records.
The decision is Plains Midstream Can. v. Keyera Pship. 2021 ABQB 871, JCE 2101 05001 (Nov 3).
– Hon. J.E. Côté
The Commentaries are intended to call the attention of lawyers to promising or threatening developments in the law, in civil procedure, in developing their skills, or simply to describe something curious, funny or intriguing.
Justice Côté recently retired from the Court of Appeal of Alberta and currently acts as an arbitrator, mediator, or referee under Rules 6.44 and 6.45 of the Alberta Rules of Court.
He may be contacted through Juriliber at email: info@juriliber.com or phone 780-424-5345.