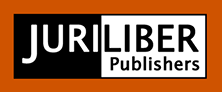 July 28 , 2022
March 22 , 2022
January 25 , 2022
January 5 , 2022
November 16, 2021
October 1, 2021
August 11, 2021
August 5 , 2021
June 7 , 2021
May 17 , 2021
April 15 , 2021
February 22 , 2021
February 2 , 2021
January 4 , 2021
December 10, 2020
November 24, 2020
October 2 , 2020
August 4 , 2020
July 21, 2020
June 29, 2020
June 29, 2020
June 22, 2020
June 19, 2020
June 11, 2020
May 20 , 2020
May 13 , 2020
January 7, 2020
December 20 , 2019
October 7 , 2019
July 29 , 2019
May 7 , 2019
March 18 , 2019
February 11 , 2019
January 9 , 2019
November 30, 2018
November 23 , 2018
November 16 , 2018
October 30 , 2018
July 17 , 2018
May 7 , 2018
Enforcement of Procedure Rules
---
April 16, 2018
Limping Lawsuits are Often
Doomed
---
April 3 , 2018
Court of Appeal Tips for
Summary Decisions
---
March 19, 2018
Serious Dangers in Chambers
Applications
---
February 13 , 2018
---
December 18 , 2017
---
September 15 , 2017
---
July 4 , 2017
---
June 14 , 2017
Why Don't Your Clients Settle?
---
June 5 , 2017
---
June 5, 2017
Personal Costs Against
Solicitors
---
April 26, 2017
---
April 11, 2017
Dismissal for Want of
Prosecution
---
January 6, 2017
---
December 15, 2016
---
November 23, 2016
Welcome

Côté's Commentaries
© J.E. Côté 2016-2022
CHECKLIST OF POWERFUL PROCEDURAL PRINCIPLES
You can't boil all of civil procedure down to a handful of axioms or rules. But it is not merely a maze of minor rules and regulations, tangled together like a giant cat's cradle.
Sometimes it helps you if you review the important principles. Conversely, sometimes when you prepare for a hearing, you seem to have too many possible arguments. Must you discard some? Can you combine some? Which matter most?
To start you thinking along those lines, or to help you prune or graft multiple arguments, here are 9 important principles of procedure.
Natural justice is vital. Especially audi alteram partem. It gives two rights: to know the evidence and arguments to which will be urged against us, and to be able to meet them with our own evidence, law, and arguments.
All clients have a right to choose a lawyer to represent them, and to communicate in secrecy back and forth with that lawyer, to get and give informed reliable legal advice, and to prepare for #1.
Bargains to settle or compromise part or all of a dispute or lawsuit, should be enforced. Indeed, courts encourage such agreements.
In a pre-trial hearing about procedure, the court need not and should not go very far into weighing the legal or factual merits of the lawsuit. Procedure and remedies given before trial should allow for the possibility that either side may later win the lawsuit.
Often an interlocutory dispute should not give a total victory to either side on that point. Often it is better for the court to put terms and conditions on one or both parties. Such terms and conditions need not satisfy the rules for freestanding interlocutory relief. For example, costs, security for costs, deadlines, or restrictions on evidence, may be a condition of giving or withholding interlocutory relief.
A superior court is presumed to have jurisdiction over everything, and it takes clear words in a statute to repeal that.
When a superior court has jurisdiction, its orders are never nullities, though the same court, or an appeal court, may later cancel such orders.
A clear conflict of evidence about some fact, on an important point which could well be decisive at trial, needs live evidence to decide it, except in unusual circumstances.
Even in interlocutory matters, facts must be shown by legally-admissible evidence, such as affidavits, or statutory certificates or copies. Statements by counsel are not evidence, unless about agreed facts or making admissions against the interest of the party whose counsel makes them. Counsel who state "facts" to the court which are not supported by evidence, commit serious misconduct.
– Hon. J.E. Côté
The Commentaries are intended to call the attention of lawyers to promising or threatening developments in the law, in civil procedure, in developing their skills, or simply to describe something curious, funny or intriguing.
Justice Côté recently retired from the Court of Appeal of Alberta and currently acts as an arbitrator, mediator, or referee under Rules 6.44 and 6.45 of the Alberta Rules of Court.
He may be contacted through Juriliber at email: info@juriliber.com or phone 780-424-5345.