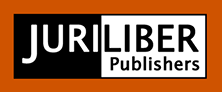 March 30 , 2023
March 13 , 2023
March 7 , 2023
January 30 , 2023
January 4 , 2023
January 3 , 2023
December 5 , 2022
November 24 , 2022
October 13 , 2022
September 16 , 2022
August 22 , 2022
July 28 , 2022
March 22 , 2022
January 25 , 2022
January 5 , 2022
November 16, 2021
October 1, 2021
August 11, 2021
August 5 , 2021
June 7 , 2021
May 17 , 2021
April 15 , 2021
February 22 , 2021
February 2 , 2021
January 4 , 2021
December 10, 2020
November 24, 2020
October 2 , 2020
August 4 , 2020
July 21, 2020
June 29, 2020
June 29, 2020
June 22, 2020
June 19, 2020
June 11, 2020
May 20 , 2020
May 13 , 2020
January 7, 2020
December 20 , 2019
October 7 , 2019
July 29 , 2019
May 7 , 2019
March 18 , 2019
February 11 , 2019
January 9 , 2019
November 30, 2018
November 23 , 2018
November 16 , 2018
October 30 , 2018
July 17 , 2018
May 7 , 2018
Enforcement of Procedure Rules
---
April 16, 2018
Limping Lawsuits are Often
Doomed
---
April 3 , 2018
Court of Appeal Tips for
Summary Decisions
---
March 19, 2018
Serious Dangers in Chambers
Applications
---
February 13 , 2018
---
December 18 , 2017
---
September 15 , 2017
---
July 4 , 2017
---
June 14 , 2017
Why Don't Your Clients Settle?
---
June 5 , 2017
---
June 5, 2017
Personal Costs Against
Solicitors
---
April 26, 2017
---
April 11, 2017
Dismissal for Want of
Prosecution
---
January 6, 2017
---
December 15, 2016
---
November 23, 2016
Welcome

Côté's Commentaries
© J.E. Côté 2016-2023
URGENT!
VERY HARD TO MEET A LIMITATION PERIOD
Most lawyers think that they would never be careless enough to miss a limitation period. But sometimes your care may not be enough. And the need to file weeks before the time expires, has greatly increased.
Some limitation periods are quite short, much less than a year. The most common example is 6 months for commencing AND serving many types of judicial review applications. And for the new SafeRoads and Sovereignty legislation, 30 days. Some respondents exercise a right to refuse service of unfiled versions of documents. And judicial review papers are often much harder to prepare than a statement of claim. Many appeals are heard by the Court of King's Bench, not by the Court of Appeal. Some appeals have very short time limits for appealing.
Recent Notices to the Profession on the King's Bench website, and minutes of a December 9 2022 meeting with the Bar, suggest problems set out below.
Naming conventions on electronic filing matter a lot. Different clerks do different work or handle different types of document. A poor name can lead to significant delay.
At one time, if a limitation period was close, the lawyer or a trusted student or paralegal would personally go to the Clerk's counter, get the document filed and paid for, and come back with the document bearing a filing stamp dated within the time limit. Now that is impossible for lawyers. Filing at the counter is forbidden then; it must be done electronically. There is no plan to restore in-person filing.
And at one time, if the Clerk was refusing a document for valid reasons, such as some information omitted, that could be quickly fixed on the spot, with a ballpoint pen. Or by seeing a Master immediately and getting an ex parte fiat. None of that is possible now.
There are two ways to file electronically in King's Bench. One is by the Filing Digital Service site. Whether it will give a lawyer a written acknowledgment of filing the same day is not stated. But only certain types of document can be filed on that site.
For other types of document, or if one is not fully able to use the "FDS" system, one can file electronically via email. But a Notice to the Profession stresses that such email filing will probably not be dated the day that it is received. If the clerk's office takes some days to process the document, it will NOT be backdated to the day of receipt. So a perfectly proper document sent in two days before the limitation expired, could well be shown as filed some days after the limitation period expired. (Filing often takes 2 or 3 days, in some places even 7.).
If you realize that you are nearing a deadline, you can also file a special request to ensure that the deadline will not be missed. But there are a number of ifs, ands, and buts attached to that process. This urgent procedure can only be used with email filing, NOT with the regular F.D.S. method of electronic filing. See the King's Bench website under "Announcements/New Email-filing-procedure", for an exact procedure. Note that the Clerks seem to regard 4:00 as closing time.
And of course if you do that and a statutory deadline is missed, even so, likely you still have no remedy, and your client will have a very promising cause of action against you.
Here is one moral from all this. Tell your clients in writing what limitation periods there are, and say that instructions and all information will be needed some weeks before that. You cannot guarantee successful, timely, valid filing otherwise.
That is especially true for anything needing a certificate of lis pendens and its filing in the Land Titles system, as is common with builders' liens. The serious problems at Land Titles make it even harder to get a certificate of lis pendens. They are a double set of minefields. .
– Hon. J.E. Côté
The Commentaries are intended to call the attention of lawyers to promising or threatening developments in the law, in civil procedure, in developing their skills, or simply to describe something curious, funny or intriguing.
Justice Côté recently retired from the Court of Appeal of Alberta and currently acts as an arbitrator, mediator, or referee under Rules 6.44 and 6.45 of the Alberta Rules of Court.
He may be contacted through Juriliber at email: info@juriliber.com or phone 780-424-5345.