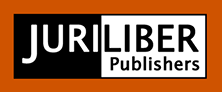 May 8, 2023
March 30 , 2023
March 13 , 2023
March 7 , 2023
January 30 , 2023
January 4 , 2023
January 3 , 2023
December 5 , 2022
November 24 , 2022
October 13 , 2022
September 16 , 2022
August 22 , 2022
July 28 , 2022
March 22 , 2022
January 25 , 2022
January 5 , 2022
November 16, 2021
October 1, 2021
August 11, 2021
August 5 , 2021
June 7 , 2021
May 17 , 2021
April 15 , 2021
February 22 , 2021
February 2 , 2021
January 4 , 2021
December 10, 2020
November 24, 2020
October 2 , 2020
August 4 , 2020
July 21, 2020
June 29, 2020
June 29, 2020
June 22, 2020
June 19, 2020
June 11, 2020
May 20 , 2020
May 13 , 2020
January 7, 2020
December 20 , 2019
October 7 , 2019
July 29 , 2019
May 7 , 2019
March 18 , 2019
February 11 , 2019
January 9 , 2019
November 30, 2018
November 23 , 2018
November 16 , 2018
October 30 , 2018
July 17 , 2018
May 7 , 2018
Enforcement of Procedure Rules
---
April 16, 2018
Limping Lawsuits are Often
Doomed
---
April 3 , 2018
Court of Appeal Tips for
Summary Decisions
---
March 19, 2018
Serious Dangers in Chambers
Applications
---
February 13 , 2018
---
December 18 , 2017
---
September 15 , 2017
---
July 4 , 2017
---
June 14 , 2017
Why Don't Your Clients Settle?
---
June 5 , 2017
---
June 5, 2017
Personal Costs Against
Solicitors
---
April 26, 2017
---
April 11, 2017
Dismissal for Want of
Prosecution
---
January 6, 2017
---
December 15, 2016
---
November 23, 2016
Welcome

Côté's Commentaries
© J.E. Côté 2016-2023
COMPETENCE IS A DELICATE FLOWER
Years ago, the head of the College of Physicians and Surgeons told me that professional competence is relative, not absolute. Some elderly, poorly-trained physicians had learned by experience whom they could safely diagnose and treat, and which cases needed to be referred to another physician. Surprisingly, they did not get into trouble. Conversely, extremely able, well-trained physicians in practice for about two years, sometimes attempted things beyond their training and experience, with very bad results
Though I was then working hard on loss-prevention for lawyers, that was news to me. But maybe not to the rest of the world.
The Peter Principle says that people tend to get promoted until they reach a level of work beyond their competence. Then they get no more promotions and stay there a long time. That famous Peter book was written by a British Columbia teacher
Much the same is said by Riggs, who suggested a result. It is that the number of staff needed by the increasingly-incompetent person will rise as he keeps getting promoted. (J. Riggs, 3 Michigan Business Rev. 71, cited in Rawson's book, Unwritten Laws).
The Law Society long ago showed me statistics of negligence claims against lawyers. A big predictor of likely claims was how long the lawyer had been practising. Around five years at the Bar came the peak of claims. Maybe that was the same rule of relative incompetence? Or maybe confidence grown too fat? Or maybe it was forgetting what law school taught, or not keeping up with recent changes in law, procedure and dangers?
– Hon. J.E. Côté
The Commentaries are intended to call the attention of lawyers to promising or threatening developments in the law, in civil procedure, in developing their skills, or simply to describe something curious, funny or intriguing.
Justice Côté recently retired from the Court of Appeal of Alberta and currently acts as an arbitrator, mediator, or referee under Rules 6.44 and 6.45 of the Alberta Rules of Court.
He may be contacted through Juriliber at email: info@juriliber.com or phone 780-424-5345.