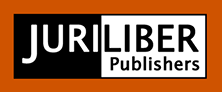 June 19, 2023
June 12, 2023
May 8, 2023
March 30 , 2023
March 13 , 2023
March 7 , 2023
January 30 , 2023
January 4 , 2023
January 3 , 2023
December 5 , 2022
November 24 , 2022
October 13 , 2022
September 16 , 2022
August 22 , 2022
July 28 , 2022
March 22 , 2022
January 25 , 2022
January 5 , 2022
November 16, 2021
October 1, 2021
August 11, 2021
August 5 , 2021
June 7 , 2021
May 17 , 2021
April 15 , 2021
February 22 , 2021
February 2 , 2021
January 4 , 2021
December 10, 2020
November 24, 2020
October 2 , 2020
August 4 , 2020
July 21, 2020
June 29, 2020
June 29, 2020
June 22, 2020
June 19, 2020
June 11, 2020
May 20 , 2020
May 13 , 2020
January 7, 2020
December 20 , 2019
October 7 , 2019
July 29 , 2019
May 7 , 2019
March 18 , 2019
February 11 , 2019
January 9 , 2019
November 30, 2018
November 23 , 2018
November 16 , 2018
October 30 , 2018
July 17 , 2018
May 7 , 2018
Enforcement of Procedure Rules
---
April 16, 2018
Limping Lawsuits are Often
Doomed
---
April 3 , 2018
Court of Appeal Tips for
Summary Decisions
---
March 19, 2018
Serious Dangers in Chambers
Applications
---
February 13 , 2018
---
December 18 , 2017
---
September 15 , 2017
---
July 4 , 2017
---
June 14 , 2017
Why Don't Your Clients Settle?
---
June 5 , 2017
---
June 5, 2017
Personal Costs Against
Solicitors
---
April 26, 2017
---
April 11, 2017
Dismissal for Want of
Prosecution
---
January 6, 2017
---
December 15, 2016
---
November 23, 2016
Welcome

Côté's Commentaries
© J.E. Côté 2016-2023
The backlogs in the King's Bench are still there, after 6 years. So if you have not recently read my April 26 2017 blog, this might be a good time to read it (again here).
– Hon. J.E. Côté
The Commentaries are intended to call the attention of lawyers to promising or threatening developments in the law, in civil procedure, in developing their skills, or simply to describe something curious, funny or intriguing.
Justice Côté recently retired from the Court of Appeal of Alberta and currently acts as an arbitrator, mediator, or referee under Rules 6.44 and 6.45 of the Alberta Rules of Court.
He may be contacted through Juriliber at email: info@juriliber.com or phone 780-424-5345.