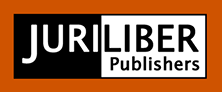 June 22, 2023
June 19, 2023
June 12, 2023
May 8, 2023
March 30 , 2023
March 13 , 2023
March 7 , 2023
January 30 , 2023
January 4 , 2023
January 3 , 2023
December 5 , 2022
November 24 , 2022
October 13 , 2022
September 16 , 2022
August 22 , 2022
July 28 , 2022
March 22 , 2022
January 25 , 2022
January 5 , 2022
November 16, 2021
October 1, 2021
August 11, 2021
August 5 , 2021
June 7 , 2021
May 17 , 2021
April 15 , 2021
February 22 , 2021
February 2 , 2021
January 4 , 2021
December 10, 2020
November 24, 2020
October 2 , 2020
August 4 , 2020
July 21, 2020
June 29, 2020
June 29, 2020
June 22, 2020
June 19, 2020
June 11, 2020
May 20 , 2020
May 13 , 2020
January 7, 2020
December 20 , 2019
October 7 , 2019
July 29 , 2019
May 7 , 2019
March 18 , 2019
February 11 , 2019
January 9 , 2019
November 30, 2018
November 23 , 2018
November 16 , 2018
October 30 , 2018
July 17 , 2018
May 7 , 2018
Enforcement of Procedure Rules
---
April 16, 2018
Limping Lawsuits are Often
Doomed
---
April 3 , 2018
Court of Appeal Tips for
Summary Decisions
---
March 19, 2018
Serious Dangers in Chambers
Applications
---
February 13 , 2018
---
December 18 , 2017
---
September 15 , 2017
---
July 4 , 2017
---
June 14 , 2017
Why Don't Your Clients Settle?
---
June 5 , 2017
---
June 5, 2017
Personal Costs Against
Solicitors
---
April 26, 2017
---
April 11, 2017
Dismissal for Want of
Prosecution
---
January 6, 2017
---
December 15, 2016
---
November 23, 2016
Welcome

Côté's Commentaries
© J.E. Côté 2016-2023
People in a dispute often display puzzling reluctance to settle (compromise). Probably there are a number of submerged reasons for that. But one of them seems to be exposed by psychologists.
Various psychologists have several times run laboratory experiments known as "ultimatum games". One player is offered a sum of money, payable if another player will agree to share it with the first player. It is up to the two players to see if they can agree on the split between them. If no deal is made, neither player will get anything. Every time the experiment is tried, roughly half the two-person teams cannot agree and so get nothing. Yet logically, any small share (beyond say a dollar or so) would be better than nothing. So ultimately one should take a cheap offer from the other player. In fact about half the players would not accept less than about one fifth. Yet the amounts involved were not just token or symbolic; they could be as high as one month's salary.
This should interest lawyers, because this should be a win-win situation; it is not a zero-sum game, despite how about half the players seem to treat it. The exact situation sounds contrived, but an everyday lawsuit where the litigation expenses of the two antagonists threaten to eat up the amount in issue, is very similar.
The experiments are written up in Colin Camerer, Behavior Game Theory: Experiments in Strategic Interaction (Princeton U.P. 2003), pp. 42-81. I found an account of this in Sarah Chayes, Thieves of State (Norton N.Y. 2015) p. 44.
– Hon. J.E. Côté
The Commentaries are intended to call the attention of lawyers to promising or threatening developments in the law, in civil procedure, in developing their skills, or simply to describe something curious, funny or intriguing.
Justice Côté recently retired from the Court of Appeal of Alberta and currently acts as an arbitrator, mediator, or referee under Rules 6.44 and 6.45 of the Alberta Rules of Court.
He may be contacted through Juriliber at email: info@juriliber.com or phone 780-424-5345.